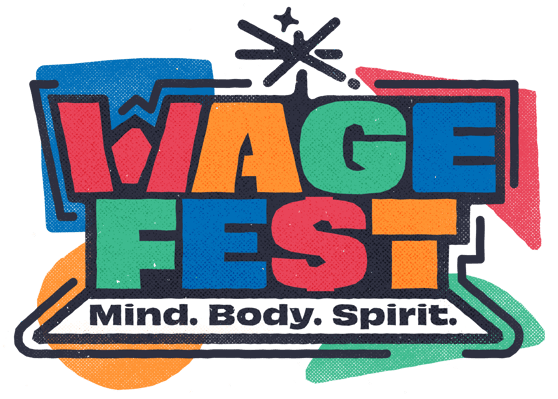 Wagefest is back and better than ever!
OCT 26-27, 2023
Wherever you want to be.
This virtual event is 100% free. No purchase or travel required!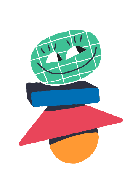 Small business owners, accountants and bookkeepers are the unsung heroes of the world.
We see you. We champion you.
And we're throwing a party
👏 just 👏 for👏 you👏!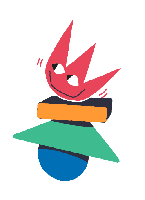 Get ready for

More than an experience;
it's a soul-good celebration for all things you.
Over two days, you'll dive into the harmonious mind-body-spirit connection through:
☀️

Enlightening speakers

🌼

Enriching workshops

💪

Empowering education & training content

😎

Fun activities
All of which are designed to rejuvenate business mojo and holistic wellness as a professional and fellow human-being. Plus, there'll be music, prizes and loooots of laughter!
Come and hang with the best of the best on October 26-27 — let's light that fire within you!
⚠️ Psst! ⚠️
Are you an accountant or bookkeeper? You can receive certificates of attendance to use towards education and personal development credits at Wagefest.

---
---
The payroll party of the year.
(You really don't want to miss this.)

October 5, 2022 | 9:50am ET
Welcome to Day 1 of Wagefest!
With
Anastasia Valentine Chief Revenue Officer, Wagepoint

We are beyond excited to welcome you to Wagefest 2022! What an incredible few years it has been for all of us. Today is all about inspiration and we are here for all of it! Thank you for being our guests! Expect some top-notch speakers including Erin Bury, Komal Minhas, Gurdeep Pander, Daymond John and as always our Ask me Anything session! Join us for this incredible day of inspiration and stay on for Day 2 of Education! Don't forget, there will be much dancing with DJ Zasz returning again this year and Gurdeep Pandeer who will teach us some Bhangra moves! We hope you kept this evening open - we have a special after-party planned to celebrate our 10th Birthday!


October 5, 2022 | 10:00am ET
How to Use an Entrepreneurial Mindset to Win in Business.
Presented by
Erin Bury Co-Founder & CEO, Willful

The mindset of an entrepreneur is a unique set of qualities that positions startups to be more resourceful, take more risks, and view their business and its marketing plan as a blank slate, not a set of established rules. In this session, Erin Bury will use her decade of experience working with high-profile startups to define the entrepreneurial mindset and show audiences how to implement that mindset within your own organization. The session draws on case studies of successful companies that have leveraged the entrepreneurial mindset, including her own.
October 5, 2022 | 11:00am ET
The Power of You: Building resilience in the face of adversity.
Presented by
Komal Minhas Executive Coach, Interviewer & Investor
Join Komal for an impactful and inspiring session about celebrating your resiliency and personal power. This session will remind you that you are resilient and that you are powerful beyond measure! You will feel connected to who you truly are and what you are capable of doing and creating in this world on your terms. Komal will share research-backed ways to improve your well-being, celebrate your excellence, build your confidence, and create a community of support you will thrive alongside as you bring your dreams in life and business to fruition. You don't want to miss the breakthroughs you're going to have by attending this session!
October 5, 2022 | 1:00pm ET
The secret to happiness: Finding joy in darkness with a little pep in your step.
Presented by
Gurdeep Pandher Author, Teacher & Performer
Get warmed up — it's time to dance! Best known for spreading joy, hope and positivity during the pandemic, Gurdeep Pandher, Bhangra artist and educator from the Yukon, will create a unique happiness show bringing together a beautiful blend of dance, teaching, joy, philosophy and more. In this session, you'll learn Gurdeep's best tips to finding joy, hope and positivity in darkness, followed by an interactive and uplifting Bhangra lesson (a traditional folk-dance of Punjab) and performance.
October 5, 2022 | 2:00pm ET
Daymond John's 5 Shark Points: Fundamentals for Success in Business and Life.
Presented by
Daymond John CEO & Founder of FUBU, TV Personality on ABC's Shark Tank
From FUBU to Shark Tank and countless ventures in between, Daymond John's entrepreneurial journey has spanned more than 25 years. Having gleaned insights from both the successes and failures of his varied career, Daymond has developed this comprehensive lecture which empowers audiences to learn from his experiences and to make changes in all aspects of their lives; not just in business. He believes the keys to success require establishing the right mindset and following a very specific set of principles, which he has distilled into five key S.H.A.R.K. points. Whether you're an entrepreneur, intrapreneur, non-profit employee, bank teller or otherwise, this talk has inspired thousands of people around the country to reconsider their methods and make positive changes in their lives.
October 5, 2022 | 4:30pm ET
We're Wagepoint's CEO and CPO: Ask us anything!
With
Shrad Rao Chief Executive Officer, Wagepoint
Leena Thampan Chief Product Officer, Wagepoint

When we say, ask us anything, we mean it! Use this excellent opportunity to connect with Shrad Rao, our Chief Executive Officer and Leena Thampan, our Chief Product Officer and ask your burning questions about the company, our products, our people, our culture and more. Be prepared for a few laughs and a lively Q&A session to close out the day before heading to our epic birthday party!
October 5, 2022 | 6:00pm ET
Wagepoint Turns 10!
Epic Birthday Party
Flaunt your brains in this exciting game of virtual trivia, hosted by a fabulous drag queen who'll slay the house with laughter. It's like watching Drag Race, except you're the one competing!

October 6, 2022 | 10:00am ET
Welcome to Day 2 of Wagefest!
With
Bianca Mueller CPB, Community Manager, Wagepoint
Join us for another day of growth, connection and celebration! Today is all about education. We have an amazing lineup of payroll experts, industry thought-leaders, passion-filled entrepreneurs, software product sessions and more!
October 6, 2022 | 10:10am ET
The Art of What's Possible: From Inspiration to Imagination.
Presented by
Rachel Fisch CPB, Principal, RealtyTax.ca

Can innovation happen without imagination? At a time when compliance dictates the most critical requirements for small businesses and accounting professionals, it's easy to get caught in the weeds of our daily to-do's.
How can you flex that imagination muscle? How can you move your business forward without losing sight of your requirements?
Rachel has long been a champion of innovative tech and businesses, and will demonstrate the connection between your business and your ability to imagine What's Possible.
October 6, 2022 | 10:45am ET
Payroll Issues and Updates 2022 (Eligible for Continuing Education credit)
Presented by
Steven Van Alstine CPM, CAE, Vice-President, Education, National Payroll Institute

The Federal level of government has a significant impact on the lives of those with responsibility for payroll through the legislation and regulations that impact this crucial area of business. Nowhere was this more evident than with what took place during the Federal government's COVID-19 Economic Response Plan. In this session, we'll focus on updates from the Canada Revenue Agency and Service Canada and what the impact is on payroll currently and in the future.
In addition, the last few years have seen a significant amount of change in many provinces relative to legislation and regulation impacting payroll. This was particularly the case with Employment and Labour Standards in many provinces across the country. For example, as a result of COVID-19 many employers had to pivot quickly in order to respond to legislative changes. Some of these changes have had lasting impacts on employment and labour standards. This session also focuses on permanent and temporary measures enacted by provincial governments, and their impact on payroll.
October 6, 2022 | 11:45am ET
Optimizing Cloud Payroll In Your Practice (Eligible for Continuing Education credit)
With
Bianca Mueller CPB, Community Manager, Wagepoint
Andrew Royer CPA, CGA, CPFP, Profit First Professional, Royer Accounting Ltd.
Emma Fougere Head of Onboarding and Technology, ConnectCPA
Katherine Hawkins Manager of Cloud Accounting, Baker Tilly RSG

Whether you are just starting your cloud payroll journey or have been at it for years, there is always room for efficiency and automation. This is why we asked some Wagepoint experts to join us and discuss how they have optimized cloud payroll in their practice. I invite you to join this fabulous panel for a fireside chat on all things cloud payroll, best practice tips, workflow and practice management insights, as well as client communication, digital document sharing and everything in between!
October 6, 2022 | 1:05pm ET
Managing clients' payroll doesn't have to be stressful. (Eligible for Continuing Education credit)
Presented by
Bianca Mueller CPB, Community Manager, Wagepoint
Ryan MacDougall Product Marketing Specialist, Wagepoint
Join Bianca and Ryan as they take you on a journey of what it means to grow your business with payroll, without stress! This session will cover everything from a deep dive product demo and walkthrough of our partner dashboard, to integrations, industry best practices, insightful resources, and exclusive perks! Stay calm and process payroll.
October 6, 2022 | 2:00pm ET
Simplify your year end with Xero & Wagepoint (Eligible for Continuing Education credit)
Presented by
Aaron Doucet CPA, Partner Success Manager, Xero
Erin Wood B.Sc., CPM, Payroll Product Compliance Lead, Xero
Are you still using excel payroll schedules? Many Canadian accounting firms are providing this payroll & accounting support and then relying on their clients, small business owners, to make the payments. By leveraging Xero's online accounting software with Wagepoint, advisors and small business owners can digitize their year end's for greater accuracy and efficiency. This session will cover a product demo and walk through how you can automatically sync Wagepoint payroll data directly into Xero.
October 6, 2022 | 3:00pm ET
Introducing People by Wagepoint (Eligible for Continuing Education credit)
Presented by
Melissa Benzo Director, People by Wagepoint

Meet the newest addition to Wagepoint! People by Wagepoint helps small businesses simplify HR tasks so that you can focus more on your work, and less on HR. Join Melissa Benzo, Director of People by Wagepoint, as she shows you around the easy-to-use HR system. Learn how People by Wagepoint can store employee information– like personal updates and paperwork, create a great onboarding experience for new hires with digital paperwork and tasks, track time-off for salaried employees, and help structure employee performance reviews. Join us to learn more, and get back to doing literally anything else!
October 6, 2022 | 3:30pm ET
Introducing Time by Wagepoint (Eligible for Continuing Education credit)
Presented by
Bob Drainville Director, Time by Wagepoint

Time by Wagepoint is an easy-to-use time & attendance app built just for small businesses. Our software uses the most accurate and dependable location technology to help small businesses manage their workforce and includes nimble-yet-powerful features like scheduling, geofencing and project tracking. As a huge fan of saving, well, time, Time by Wagepoint easily syncs with Wagepoint, as well as other payroll and accounting platforms, to seamlessly integrate your business and your books, all in one.
October 6, 2022 | 4:05pm ET
That's a wrap!
With
Shrad Rao from Wagepoint
Join Shrad Rao as we close out our 2nd annual Wagefest!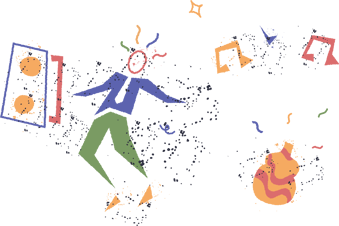 Wagefest is Wagepoint's signature virtual event — a coming together to inspire, level up and celebrate all things small business, accounting and bookkeeping across North America.
Our theme this year is Wagefest 2022: Grow. Connect. Celebrate.
This event is completely free to attend and 100% virtual. In fact, it's better than free — you might even leave with a prize or two!
What can I expect on Oct. 5-6?
We're collaborating with the best of the best to bring you a vibrant, energy-packed payroll party with just the right hint of carnival vibes.
Over two (2) days, you can tune in to (seriously) inspiring speakers, live workshops, fireside chats, live entertainment, networking opportunities, engaging exhibits with Friends of Wagepoint, sneak peeks, prizes, games, and more!
I can't make it — can I still access the sessions?
We'll miss you 😔 but register anyway! If you have a ticket, you'll still be able to access most of the sessions on-demand after the event.
Keep in mind that there are special perks to attending live, so we hope to see you at a session or two if you can!
I registered but didn't get a confirmation email. Help!
First, check your spam/junk mail. If it's still not there, please reach out to events@wagepoint.com.
What are "WagePoints" and how do I redeem them?
You'll have multiple opportunities to collect gamification codes (like code WAGEFEST2022) to redeem a certain amount of points ("WagePoints") to put towards prizes.
👀 Keep an eye out for those gamification codes. They can pop up anywhere and any time!
Can I tell my friends about Wagefest?
Yes, yes and yes!
You can let your friends know about Wagefest anytime - just be sure to include #Wagefest in your posts and tag @Wagepoint.
P.S. There may be a reward for those who share!
I'm ready to party! How do I register?
Wagefest is free to attend and 100% virtual.
That means no hefty price tag, and no travel or time off required!